Deep dive into devotion with Edo Kahn
Each month I get the honour of seeking out someone who I think is the best at what they do to help me overcome what I'm afraid of.  The journey to this episode of Primal Heart began 10 years ago with Edo.
Not many know that when I arrived in Australia, my heart was so tormented that I had forgotten what it felt like to smile. Unlike other 24 year olds who were intoxicating themselves with drugs and alcohol to numb the same emptiness I was feeling, I very quickly realised that this wasn't for me. This is the first time that I faced the harsh reality that "I was different".
Also at this time, I was introduced to Kiritan or devotional songs. I had a silent affinity to this as it represented a cultural intermediate between western culture and my own. Kiritan offered a temporary refuge on my journey, I wasn't obsessed and ready to give up my life to devotion so, I was still "different" . But there was a second, more profound impact Kiritan had on me. When I first started singing, I felt uneasy and my body would contort with discomfort. This was the first time I ever sat "still" with feeling for an unbearable amount of time. Then, something quite strange happened –  for the next 6 months I wept profusely. I didn't know yet that the tears were cracking my heart open until one day my heart suddenly exploded open and love appeared where emptiness once was.
This is the point in my life when I met Edo. My history of unhappiness was unbeknownst to Edo and he gladly welcomed me to live with him and his wife in a beautiful Ashram-like home in North Bondi. I was reluctant at first but Edo invited me over one day and this was the perfect fit. This was a home showered with songs of surrender. For someone who had forgotten how to smile, I now could not stop smiling.  We lived together for 10 months in what seemed like heaven and I learnt the lesson I was there to learn – surrender or life will continue to teach you the lessons you refuse to learn.
Three years later when I was about to venture on one of my most exciting adventures – writing my first book – Hidden World: The Inside Story of the Soul, I heard of the tragic news that Jo Mall, Edo's beloved wife has contracted bowl cancer. Only 6 weeks after hearing this news, Jo passed away. I wasn't there for her in her last moments but at her memorial I experienced something that contradicted my views on death entirely. I felt grief and love in equal measure. I would later pay tribute to Jo Mall in a chapter of my book called "Gift of Service" .
In this truly heartwarming episode, I sit with Edo as he openly shares the journey since Jo left her body 6 years ago. Edo also  confronts my reluctance to sing as I have always been ashamed of my singing voice.
Dr. Kaushik Ram Proudly support Edo & Jo's  A Sound Life Charity and every copy of this book sold has a ripple effect with proceeds providing A Sound Life charity to support terminally-ill kids in hospitals and underprivileged communities.
The Adventures of K-MAN the Explorer
Set off on a wildly exciting adventure as K-MAN moves from the Pacific Islands to school in a new country.
Who can K-MAN trust? And what about the bully Big-E? The real adventure begins when K-MAN accidentally becomes friends with Big-E.
Does this spell disaster for K-MAN or is there a solution that not only unites enemies, but builds bonds across countries?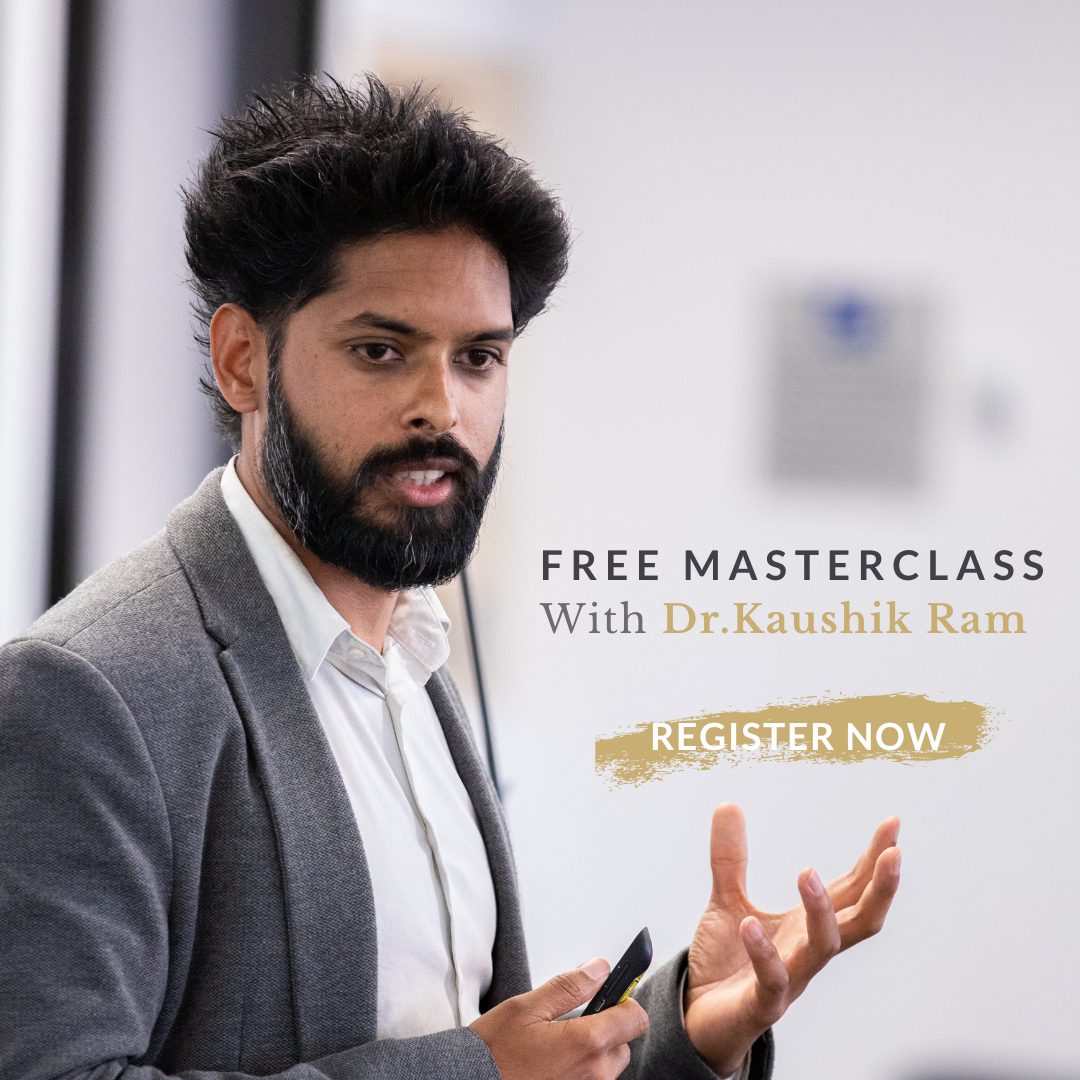 Use My Proven Nervous System Training Trusted by Busy Executives to Eliminate Anxiety Permanently!
Secret #1 – The #1 Reason Anxiety Takes Centre Stage has NOTHING to do with your Brain…
Secret #2 – You Don't Need Medication or Talk Therapy…
Secret #3 – You Don't Have to BECOME an Expert in Meditation
Register Now
Leave a Comment
You must be logged in to post a comment.